Our Facebook Page!


Sharon's newest CD project "The Best of Sharon Hardman" is now available for sale.
Please check out the Products Page and also hear the sound bite to her new radio single
"Window To My Soul".

Don't forget to sign the Guest Book while visiting!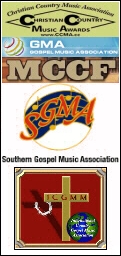 - Concert Schedule Of Sharon Hardman

---
DATES & TIMES SUBJECT TO CHANGE! PLEASE CALL
OR E-MAIL BEFORE TRAVELING LONG DISTANCES!

---
March 2013
10
9:00 am
Fairview UM Church
Rockbridge, OH
17
9:00 am
Fairview UM Church
Rockbridge, OH

17
11:00 am
New Zion UM Church
Logan, OH
24
7 PM
Union Furnace UM Church Union
Furnace, OH
April 2013
7
11 AM
New Zion UM Church
Logan, OH
18
5:30 pm
GE Retiree's Banquet
Gore, OH
May 2013
4
4 PM
4 4:00 pm Trinity UM Church Mother/Daughter Banquet
Wellston, OH
June 2013

25

2 PM
Psalm 121 Discount Books & Gifts
Logan, OH
30
7 PM
Grace Baptist Church
Wellston, OH
July 2013

6

7:00 pm
TV39
Marion, OH
August 2013
3
6:00 pm
Psalm 121 Discount Books & Gifts
Logan, OH

10

1:30 pm
Concert in Worthington Park
Logan, OH

25

1:30 pm
Mt. Olive UM Church
Gibisonville, OH
December 2013
7
4 pm
Psalm 121 Discount Books & Gifts
Logan, OH

8

9:00 pm
Asbury UM Church
Nelsonville, OH