Our Facebook Page!


Sharon's newest CD project "The Best of Sharon Hardman" is now available for sale.
Please check out the Products Page and also hear the sound bite to her new radio single
"Window To My Soul".

Don't forget to sign the Guest Book while visiting!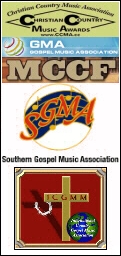 - OUR HOPE

---

For all have sinned and fall short of God's expectations. If we confess our sin He is faithful to forgive us of our sin.

If we believe in our heart and confess with our mouth that He is God, we shall be saved.

For God so loved the world that He gave his only begotten Son that whosoever believes in Him shall not perish, but have eternal life.

If He goes to prepare a place for us, He will come again and take us home.

Each of us will live for eternity. The questions is where??? Jesus will return soon and whether it is His return or your appointed day, are you ready to meet him?

Why not say the following prayer and believe knowing that you will spend eternity with a loving God, rather than in eternal torment.

"Loving God, I know that I have failed to live up to your expectations. Please forgive me. I believe that Jesus is your Son and He paid the price when he died for me. Through His resurrection we have been given eternal life with you. Please give me the guidance of your Spirit, that I may live my life pleasing to you. In Jesus' name, Amen."

If you prayed this prayer and believe, you are now a joint heir with Jesus. Don't be afraid to share your faith. You are now one more voice to reach the world.